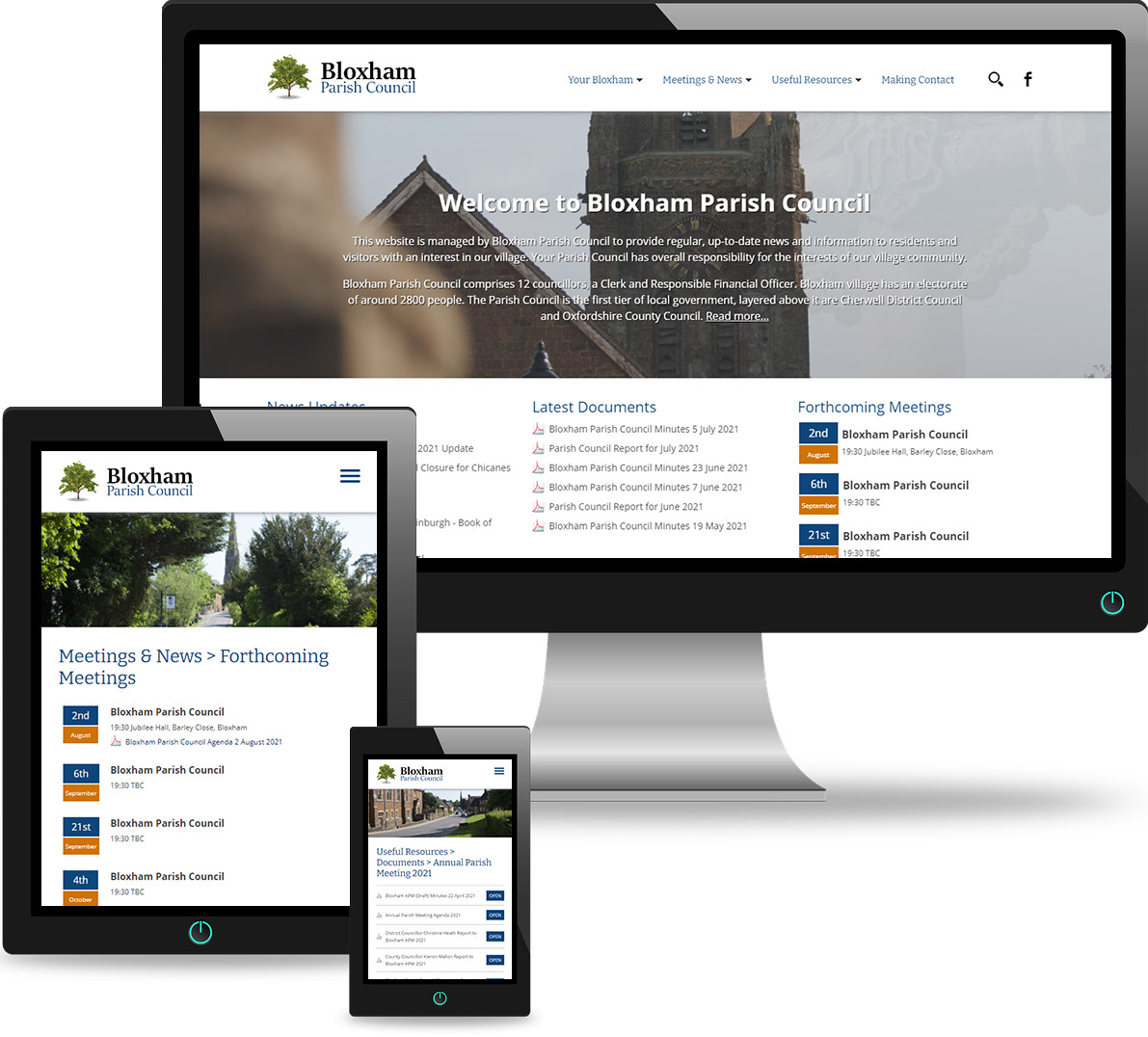 Bloxham Parish Council
The role of the Bloxham Parish Council, near Banbury, is to provide their local community with a quick point of access to all information relating to the role of the PC.
The website has an easy to use CMS behind it allowing quick updates to meetings, minutes, committee members and documents for sharing with the community. As with all of our websites accessibility is paramount, but as a public body we also had to ensure this website was compliant in-line with recent UK legislation.
We were happy to provide photography services within this project so their website now conveys the beauty of the village and surrounding area.
| | |
| --- | --- |
| | Full content management system (CMS) |
| | Responsive web-design, mobile friendly |
| | Secure and GDPR compliant |
| | Photography |